Famous Kashmiri Pandit Personalities in recent times
The Kashmiri Pandits also known as Kashmiri Brahmins are a part of Kashmiri Hindus and Saraswat Brahmin Community. They belong to the Pancha Gauda Brahmin group of Kashmir Valley. They originally lived in Kashmir valley before Muslim influence came and converted many of them into Islam. There are many famous Kashmiri Pandits who are known nationwide for their contributions and struggles made for this country.
Here we have a list of famous Kashmiri Pandits who are known nationwide:
Pandit Motilal Nehru
He was a politician, activist and a lawyer and was born on 06 May 1861. They were settled in Delhi from the 18th century and his grandfather Lakshmi Narayan was the first Vakil of the East India Company in Delhi at Mughal Court. His father was a Police Officer in Delhi in 1857.
He spent his childhood in Khetri in Rajasthan where his elder brother Nandalal became Diwan. Motilal helped in founding the Swaraj party and its policy won election to the Central Legislative Assembly and obstructed its proceedings from within. He wrote the Nehru Report in 1928 which was a future constitution for independent India.
Tej Bahadur Sapru
He was a lawyer, social leader and a political leader during British Rule. Born on 8 December 1875, in Aligarh, Uttar Pradesh, he was a Kashmiri and was born in a Hindu family of the Sapru sub caste. His education was done in Agra College and he also served as the dean of Banaras Hindu University.
He is considered as the best Hindu lawyer in British India and the world as a lawyer in Allahabad High court .
Triloki Nath Kaul
Considered India's one of the foremost diplomats, he was born on 16 January 1913. He remained Indian Foreign Secretary from 1967 to 1972 and an expert in strategic studies. He was born in Baramulla, Kashmir and completed his education in Allahabad, Punjab and London.
He was also the author of several books and was also an Indian ambassador of the Indian council of cultural Relations.
Parmeshwar Narayan Haksar
P.N. Haksar was born on 4 September 1913. He was an Indian bureaucrat and diplomat and a secretary of Prime Minister Indira Gandhi from 1971 to 1973. He played a very important role in the Prime Minister's rise to absolute power. This gave him the name "Chanakya of Indira Gandhi". He was also an advocate of centralization and socialism.
P.N. Haksar had already made his place in Allahabad as a lawyer before he was selected for Indian Foreign Service in 1947. He was very close to Jawahar Lal Nehru.
Durga Prasad Dhar
Durga Prasad Dhar was born on 24 April 1918 and was a Kashmiri politician and a Diplomat who was a close associate of Indira Gandhi. He also served as the Ambassador of India to the Soviet Union and also as a minister in Delhi and Kashmir.
He completed his graduation from University of Punjab and then his LLB from University of Lucknow. D.P. Dhar was also Deputy Chairman, Planning Commission of India.
RN Kao
Rameshwar Nath Kao was born on 10 May 1918. He was the first chief of India's External Intelligence Agency, the Research and Analysis Wing (RAW) from 1968 and 1977. He also served as the personal Security Chief to Prime Minister Jawaharlal Nehru and also a security adviser to Prime Minister Rajiv Gandhi.
RN Kao also founded Aviation Research Center (ARC) and the Joint Intelligence Committee. He was so private man that he was photographed only twice throughout his life.
Jawaharlal Nehru
Pandit Jawaharlal Nehru was born on 14 November 1889. He was a politician, statesman and a prominent leader in the Indian Independence Movement and one of the famous Kashmiri Pandits. Jawaharlal Nehru was also the first Prime Minister of Independent India.
He was elected by the Indian National Congress as Prime Minister in 1947 and was re-elected in 1951. Nehru became the left-wing of the Indian Congress and its president under the mentorship of Mahatma Gandhi.
A.K. Hangal
Avtar Kishan Hangal or A.K. Hangal was born on 1 February 1914 in Sialkot, Punjab. He was an Indian freedom fighter (1929 to 1947) and also an actor from 1936. He became a well established actor in 1966.
His most notable works are in Aaina, Sholay, Manzil, Prem Bandhan and other 200 movies. He was awarded by The Government of India Padma Bhushan for his contributions to Hindi Cinema in 2006.
He died in Mumbai 16 August 2012 because of injuries and breathing problems.
Shri Jankinath Kaul
Shri Jankinath Kaul 'Kamal,' was born in Drabiyar, Srinagar, in 1914. He was a well-known scholar whose writings in the fields of Kashmir Shaivism and Vedanta received national acclaim.
He rose to fame and popularity as a versatile and talented writer, and he earned a special place in his heart for his qualities of dedication and selfless service.
Indira Gandhi
Indira Gandhi or Indira Priyadarshini Gandhi was an Indian politician. She served as the Prime minister of India for three consecutive times (1966-1977) and then again from 1980-1984. She was the first female Prime Minister of India and the only Prime Minister to ever declare a state of emergency and the only Prime Minister to have been imprisoned.
She was assassinated by her bodyguards for ordering Operation Blue Star.
Raaj Kumar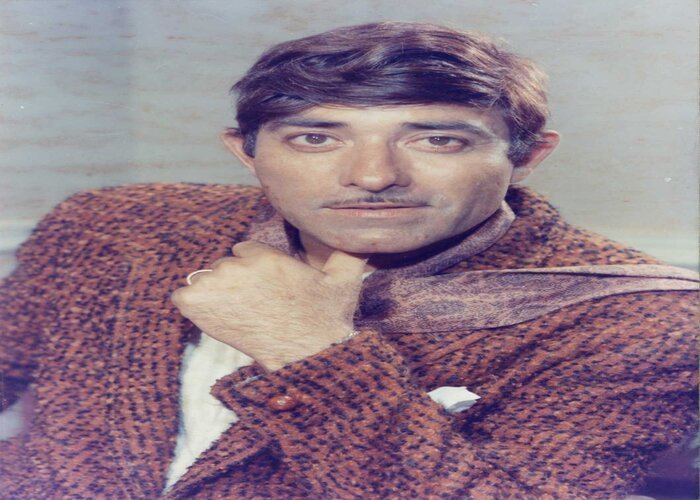 Raaj Kumar was born on 8 October 1926 and is a very popular actor known for many iconic movies and is one of the famous Kashmiri Pandits. He was an Indian Police Sub Inspector before he turned into a actor during 1952. He also appeared in the Oscar Nominated movie Mother India and played roles in more than 70 movies.
His most notable movies include Mother India (1957) where he played the role of Nargis' husband, Dil Apna Aur Preet Parai (1960), Gharana (1961), etc.
MK Raina
MK Raina was born on 10 February 1948. He is a popular theatre actor and director. He graduated from the National School of Drama in 1970 and has been working as a theatre worker, director, cultural activist all over the country in many languages.
His most notable film works include Taare Zameen Par (2007), Aisha (2010), Rab Ne Bana Di Jodi (2008), Lakshya (2004) and many more. He received Sanskiriti Samman in 1980, Sahitya Kala Parishad in 1981 and many other notable awards for his works. He was also awarded one of India's highest theatre awards, the B. V. Karanth award for lifetime achievement in 2007.
Anupam Kher
Anupam Kher was born on 7 March 1955 and has appeared in more than 450 movies and about 100 plays. He is also popular for playing roles in movie industries of other countries. He was the Chairman of Censor Board and was also the Chairman of National School of Drama. Anupam Kher completed his education from D.A.V. School in Shimla.
His most notable works include Saaransh (1984), A Wednesday (2008), Karma (1986), Khosla Ka Ghosla (2006) and many more. Anupam Kher won about 13 Filmfare Awards, 2 National Awards and 3 IIFA awards making him one of the finest actors in the film industry.
Mohit Raina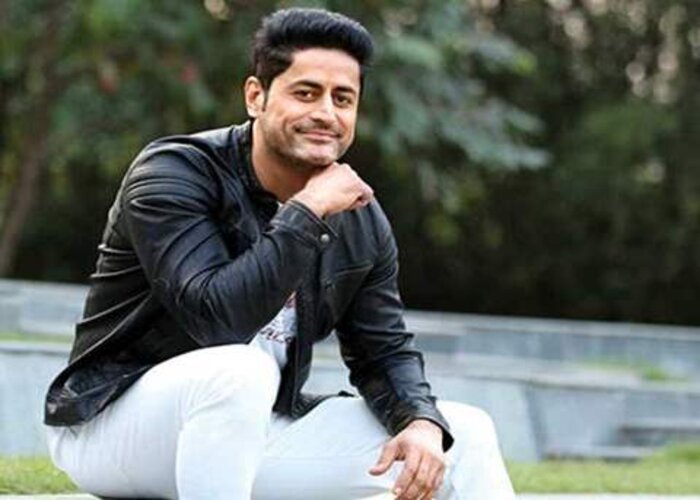 Born on 14 August 1982, Rohit Raina mainly works in Hindi movies and television. His acting career started with a show named Antariksh (2004) and then he later worked in many other shows. He is extremely popular for his role as the Hindu god Shiva in the series Devon Ke Dev Mahadev and Mahabharat.
His notable movie works include Uri (2019), Mrs. Serial killer (2020) and many more. He received several awards for his roles in TV Serials. He also worked in several Web Series.
These famous Kashmiri Pandits made their contributions in our constitution, politics, nation development, film and theatre industry, etc.
You can also read 10 Kashmiri Pandit actors who made it Big In Bollywood