Jammu and Kashmir is India's crown jewel. It is culturally and ethnically diverse. Although Kashmir is recognized for its Islamic culture, it also has a sizable Hindu population who celebrate their festivals with zeal. Kashmir has its own native festivities in addition to national holidays such as Diwali and Holi.
These are organized by local groups, and everyone can participate regardless of their religious beliefs. Some of these festivities, like the Hemis festival, are declared national holidays to ensure that everyone participates.
Festivals play such an important role in bringing people together. In this post, we'll look at some of Kashmir's most prominent events.
Here are top 7 Festivals of Kashmir:
Shivratri
Shivratri is the most important of our Kashmir, lasting for a full week in the month of Phalguna. It is also known as Herath among Kashmiri Pandits, a phonetic derivative of Har-ratri, the night of Hara (Shiva). It is a socio-religious function that is ingrained in daily lives of Kashmiri people.
Every Kashmiri female is thought to be a Parvati who is married to Shiva. The wedding of the two is symbolised by Shivratri, and the Bhairavas and other Ganas following Lord Shiva are fed with the finest dishes until they are satisfied.
Navreh Festival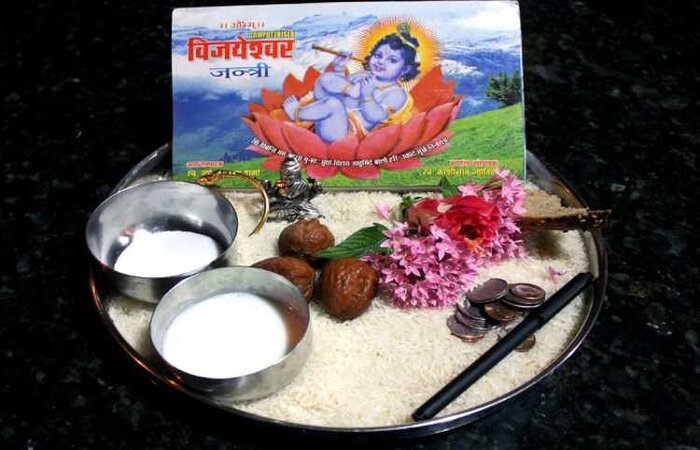 Navreh is an important Kashmiri festival, celebrated by Kashmiri Pandits as New Year with all delight and freshness. It is dedicated to their Goddess Sharika and pays honor to her during the Navreh festival and is celebrated with great enthusiasm and sanctity.
Navreh falls on the first day of the month of Chaitra that falls around March or April. The name "Navreh" came from the Sanskrit word "Nava Varsha" which means new year. Many Kashmiri Pandits who migrated to the plains before the 19th century also celebrate this festival. It is filled with different rituals and customs.
You can read more about Navreh here.
 Sonth
In Kashmir's Hindu Calendar, Sonth marks the start of Chaitra Month (Saptarshi Panchang). Sonth is on March 14th in 2021. It is also the first day of spring. Chaitra Sankrat, also known as Sonth, has a long and illustrious history of ceremonies and traditions.
A certain group of goods is maintained overnight so that they can be seen first thing in the morning. A basket of unhusked rice, a coin, a pen set, a cup of curds, a few walnuts, cooked rice, and some flowers are kept overnight for family members to view when they get up in the morning.
After taking a ceremonial bath, each family member picks up a couple of walnuts and drops them in the river.
Pann
The Vinayak Chaturthi (Vinayak Tchoram in Kashmiri) or Ganesh Chaturthi happens on Pan or Pann pooza, as Kashmiris call it. It was originally linked to the spinning of newly harvested cotton and the worship of the twin agricultural goddesses Vibha and Garbha, to whom devotees send roths as Prasad.
A roth is a delicious bread-like delicacy that is initially offered to the goddess before being distributed amongst the people. Two local goddesses are said to have merged into one, known as Beeb Garab Maej, the mother goddess who is worshipped to on this day.
Tulip Festival
The Indira Gandhi Memorial Tulip Garden in Srinagar hosts this modern-day tulip celebration. Every year, the spot is prepared for Asia's greatest tulip show, which is attended by tulip enthusiasts, visitors, and locals during the first 15 days of April.
Tulips in roughly 50 types with dozens of colors have been specially made for this festival. This festival is also one of the most recognized festivals of Kashmir all over the world. Kashmir is rich in Tulip Gardens, and for this, a festival is held every year to attract tourists from all over the world.
Tulips of various varieties are specially created for the celebration, and during the Spring season, the state is flooded with Tulips.
Shikhara Festival
Shikara, the lifeline and identity of Kashmir's Dal Lake, and is celebrated once a year. Kashmir's government started this festival in 2016 to boost tourism. Shikaras are artistically painted and decorated throughout the celebration.
This ceremony is held every year throughout the months of July and August with the primary goal of promoting tourism. Shikharas are painted and ornamented with flowers to compete in the Dal Lake Dragon Race and Canoe Polo matches.
The famous Shikara race takes place in Dal Lake during the Shikara Festival. It is one of the most prominent events in the state of Jammu & Kashmir, having begun in 2016.
Gurez Festival
Gurez is a little valley in the Himalayas that offers a wonderful view of verdant meadows and mountains, making it an ideal rafting site. Everyone gathers for the festival, which includes activities such as river rafting, trekking, zorbing, cycling, and more.
It is also one of the very important and prestigious festivals of Kashmir. Many competitions, such as painting and drawing, are also held, with a large turnout.
Unlike the other Jammu Kashmir celebrations, the Gurez Festival isn't as big and allows visitors to enjoy the simplicity of Kashmiri culture while still seeing the unspoiled valleys.
If you liked this article then please share it. Also share your experience of celebrating these festivals in the comment section. Make sure to give it a like and checkout other articles on this page.